Profile
Skalka Hotel is located in the picturesque spa town Rajecké Teplice, about 10 minutes walk from the center. The building underwent extensive renovation during which the wellness part of the hotel was built.
Nature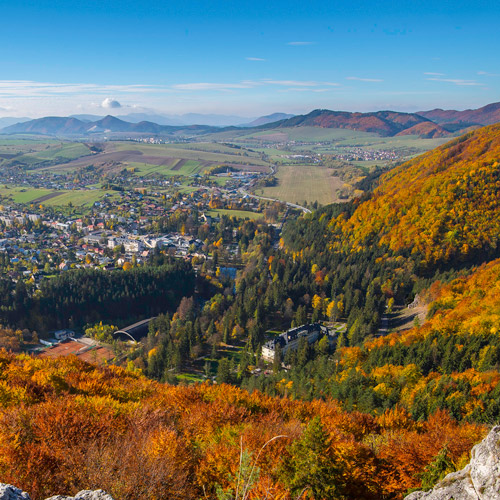 Situated on the northern outskirts Rajecké Teplice, in the picturesque scenery Rajecká valley, which is bordered by slopes of Strážovské Mountains on the west and by Lúčanská Malá Fatra on the east, where those, who love hiking and biking can find many restored and marked footpaths and cycle tracks. The whole area is very rich in fauna and flora.
Services
We offer wellness services: a newly built wellness area (saunas and whirlpools), sea baths, solar meadow, Oxygen, cryobox, jade bed, magnetic, infra-cabin and fitness.
In addition, we offer massage, classical massage and sports massage, hot stone massage, Thai massage, cupping, aromatherapy oil massage, honey massage, chocolate massage, facial and neck lymphatic drainage, foot reflex massage.
Services free of charge: parking, two hotel elevators, borrowing a hair dryer, Wi-Fi connection
Services with charge: rental of sport equipment, games, pets, renting a laptop.